August 16, 2017
I'm creating a game I'm temporarily calling Plant Sim*, which lets you plant a strawberry plant from seed and follow its growth!
It's like a Tamagotchi, but with a strawberry plant: if you water the plant daily, you'll see it grow! You'll get a score that reflects how healthy and happy your plant is.
The plant will grow in random directions, depending on watering + space available (and maybe the sun). No two plants will be the same!
*argh I really need a better name.
Mock plants
I drew these by hand in PICO-8's sprite editor*:
(*I know that this is not really the purpose of PICO-8's sprite editor but it was convenient for my needs!)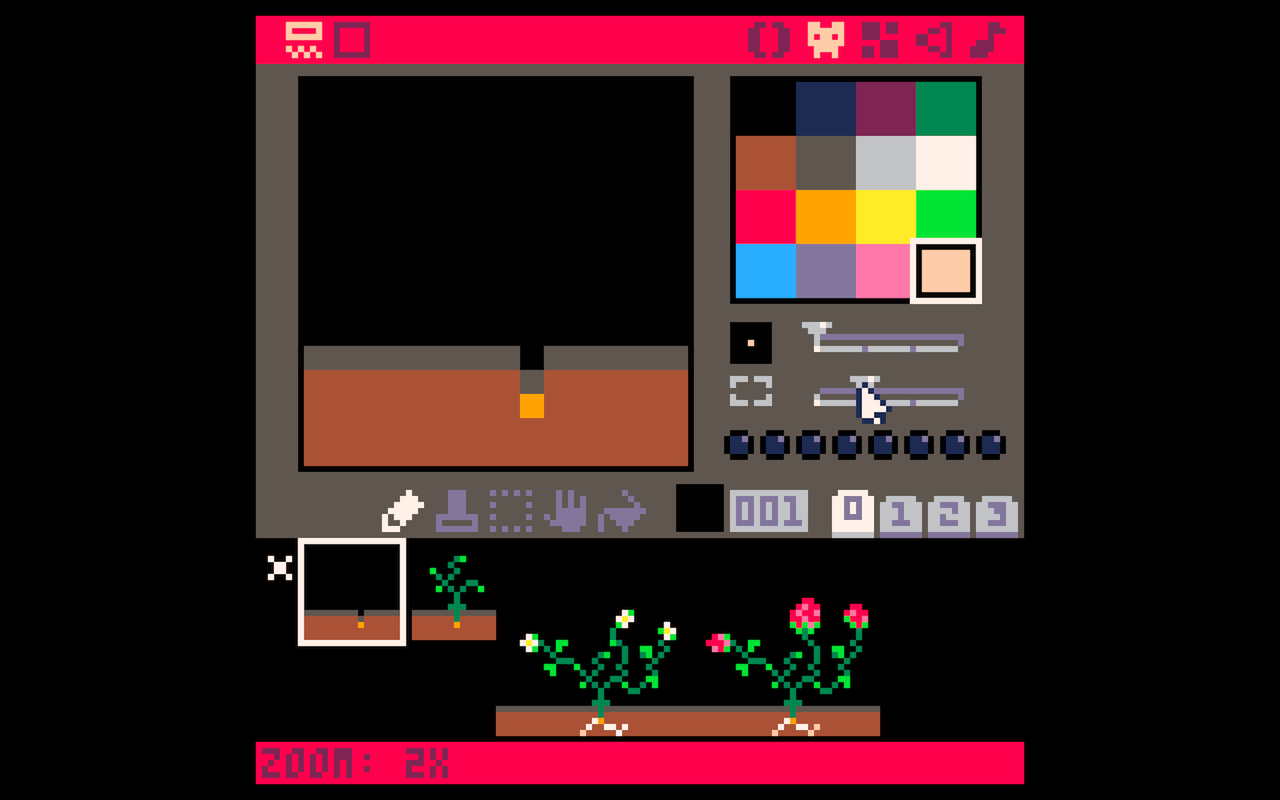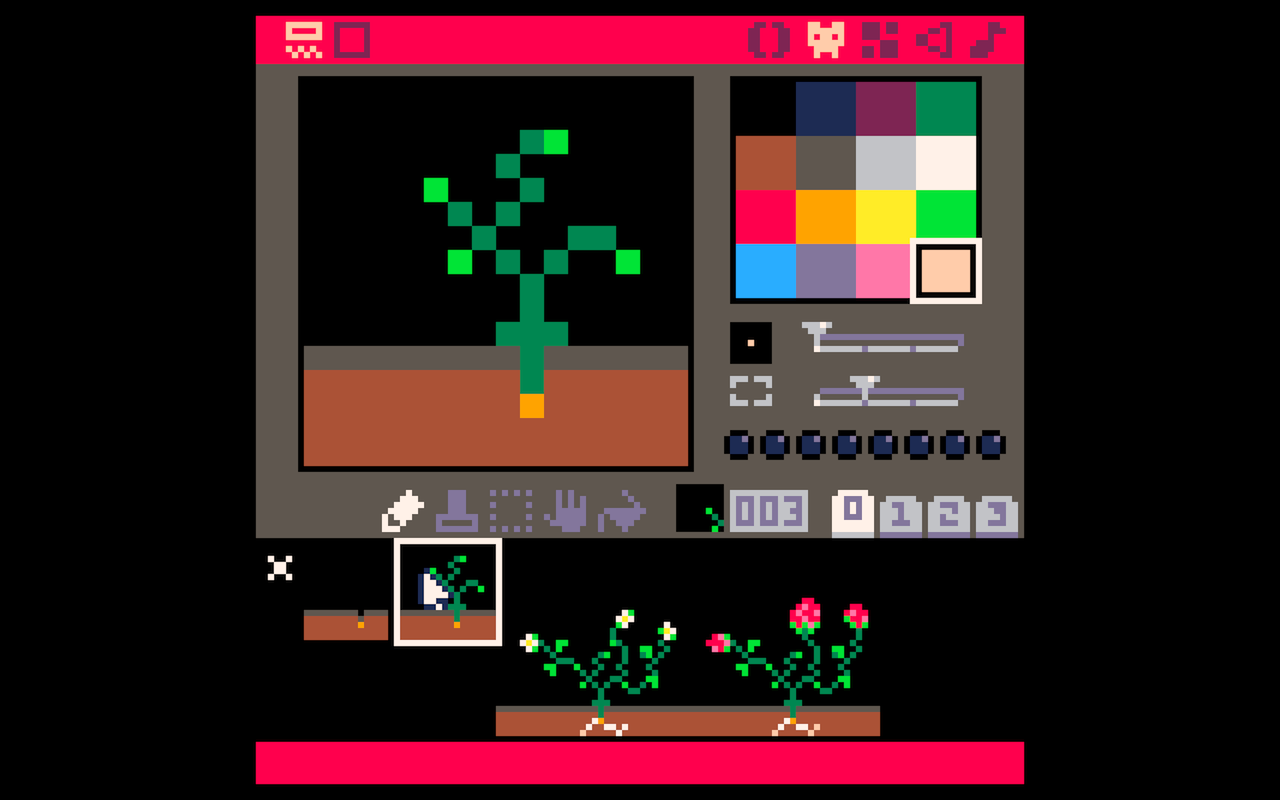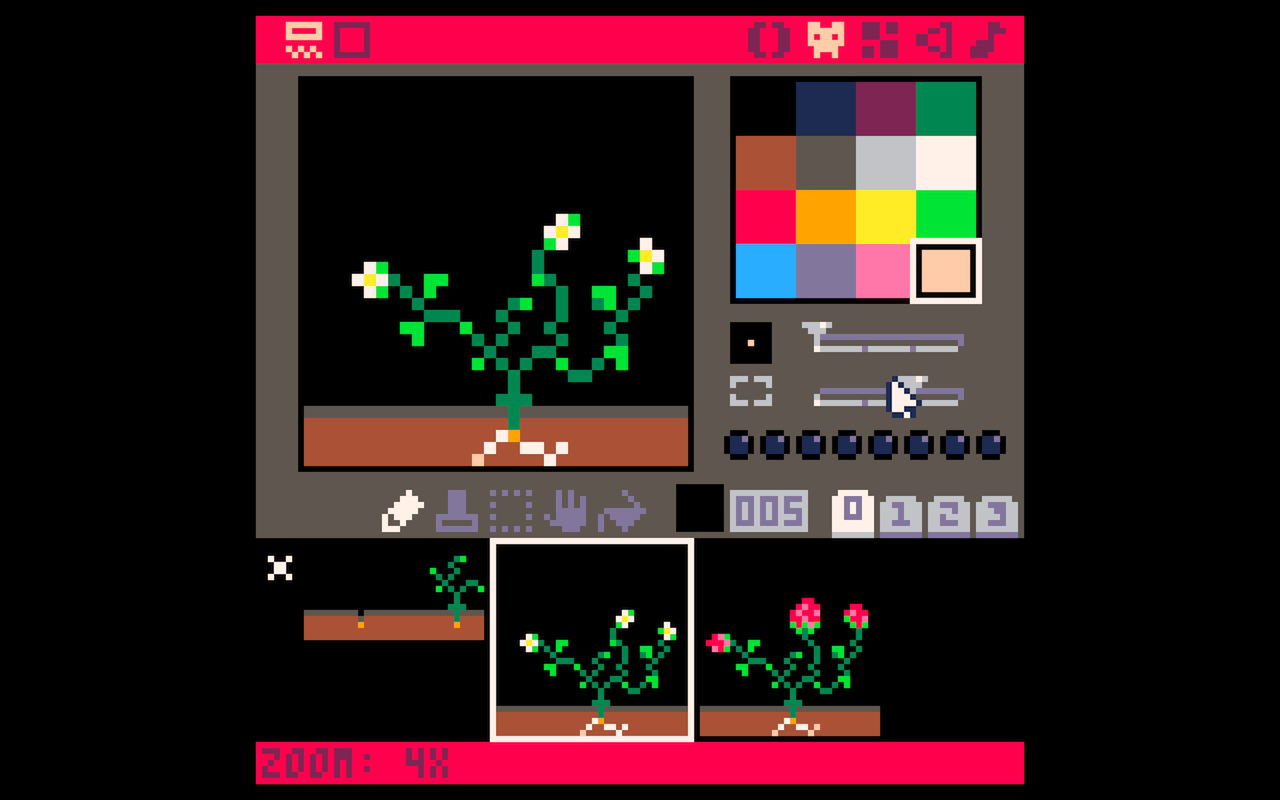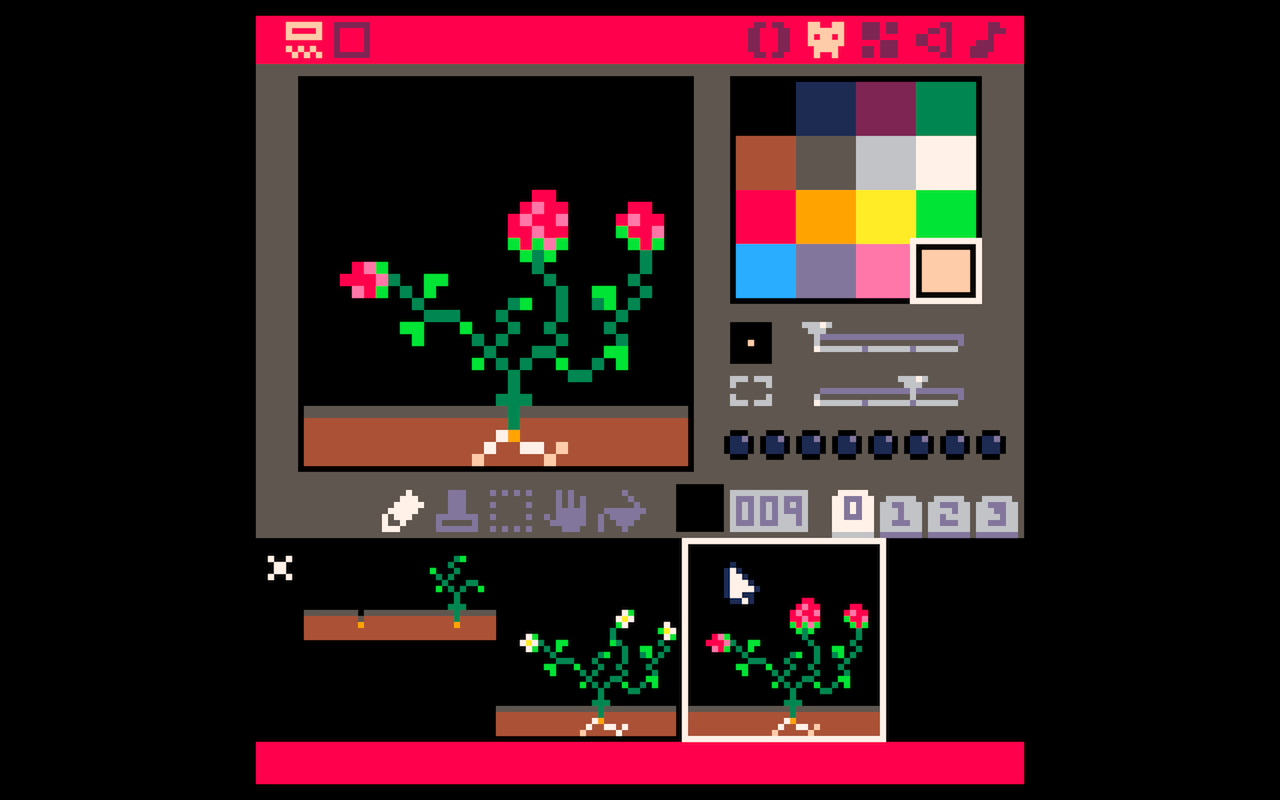 Vague game ideas
Start out a seed
Plant grows 1px? per day?

The plant grows in random directions, depending on space available

Water the plant by clicking the area of the screen above the plant
If not watered, parts of the plant will wither and turn brown and fall off
If healthy and watered: after a certain number of days, the vines flower - flowers turn green, then red
Optional: Add a sun that can be dragged into different positions, which controls
Software design
Milestone 1: <canvas> game with data saved to local storage (and a god mode to control age, etc.)
Milestone 2: Port game to PICO-8 ???
Milestone 3: Run the PICO-8 on a Raspberry Pi with a cute display
For tomorrow
Start coding M1!

Decide on game world size
Create a canvas with pixel grid
Begin generating "complete" vines, as if they had been watered + grown

Start with 1 vine, then add branching

Flowering + strawberries to come next
---
Comments